Over the past year and a half, I have fallen in love with the blogosphere.
I realize my jump onto the blog bandwagon was a bit late, but I did jump nonetheless.
One of the many neat things about blogging is that there are established blogs on just about any topic you can think of. And then you find that a whole blog community exists around each individual topic.
A bunch of passionate, strange people all enthusiastic about the same thing. It's bizarre. And wonderful.
Although a blog community is very different than an in-person community, it enables you to connect with other people who you probably never would have otherwise. You can learn from others, be encouraged by others, and be inspired by others.
For example, you can find a new recipe for dinner on a popular food blog…
..And try it for yourself.
You can read about designing and decorating:
Or get ideas for your next book to read…
I can find clear, easy to understand lessons on photography, since I never fully grasped what a shutter really does from my high school teacher…
I can plan out what dessert to bake next…
Or find encouragement from wise followers of Jesus.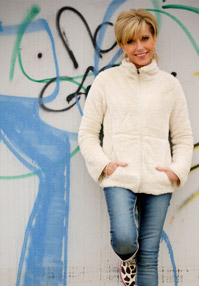 I love the shared knowledge, passions, and learnings that are found in the blog community.
And I love learning from others as I continue to grow in my own blog expertise (which is still in the infant – maybe toddler at best – stage).
What do you love about the blog world? What new things have you learned from sharing in other's creativity?